Art is the greatest gift nature has blessed us with. It touches on every part of our lives from how we dress, to where we live and even to the food we eat.
Art is a powerful tool that doesn't only help us connect with our souls, it helps us create harmony in life in the most subtle ways.
If you feel like your home design needs an update, art is all you need to feel the difference. Here is a simple guide to help you incorporate art into your decor.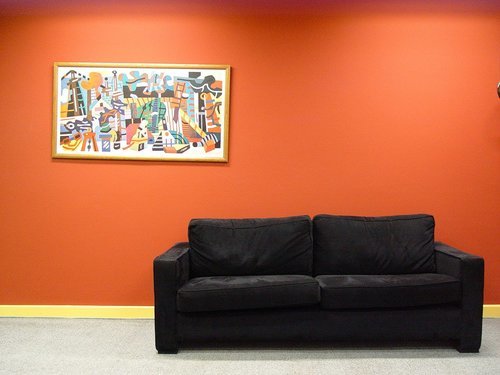 Use Color for every mood:
Whatever mood you want to set, color will always do it for you. Depending on the room you are decorating, sites such as Royal Design has great pieces to help you achieve your design goals.
Lean your art against the wall:
There is the belief that art has to be hanged. To be different, it is not a crime to lean your pieces of art against the wall instead of hanging them. If you have to hang them, the other trick is hanging them low. Position every piece at eye level.
Create a gallery wall:
A gallery wall is the best way through which you can display your valuable art pieces. Use your bathroom wall and show off your personality through art. The best thing with creating your gallery in the bathroom is that you can get as crazy as you want. Display all those quirky pieces and offer your guests something to stare at every time they are in that space.
Design around a great piece of art:
Place your favorite piece of art at your house's focal point and decorate the rest of the space around it. You could use some of the colors in the statement art to decide the theme and the overall look of the room.